Fire Protection
made
simple

.

Onetrace is the easiest way to manage projects whilst providing complete traceability and transparency between you and your clients.
Capture

everything,
quickly and easily.

Say goodbye to long winded paperwork, scanning, and emailing. Whether you're capturing photos, filling out surveys, or marking up drawings, Onetrace makes it easy for your operatives to capture everything with just their smartphone.
Photos
Quickly capture photos with the mobile app which are then automatically synced back to the cloud in real time. No more sending photos back to the office over email or WhatsApp.
Materials
Want to monitor how much batt, sealant or paint you're using? Onetrace lets you select from your own set of materials and enter the relevant measurements.
Mark-up Drawings
Easily markup the location of works using simple drag and drop technology. Zoom into a drawing to get pin-point accuracy.
Custom Forms
Carrying out surveys? Onetrace let's you build your own custom form templates so you can customise the app to fit your own workflow.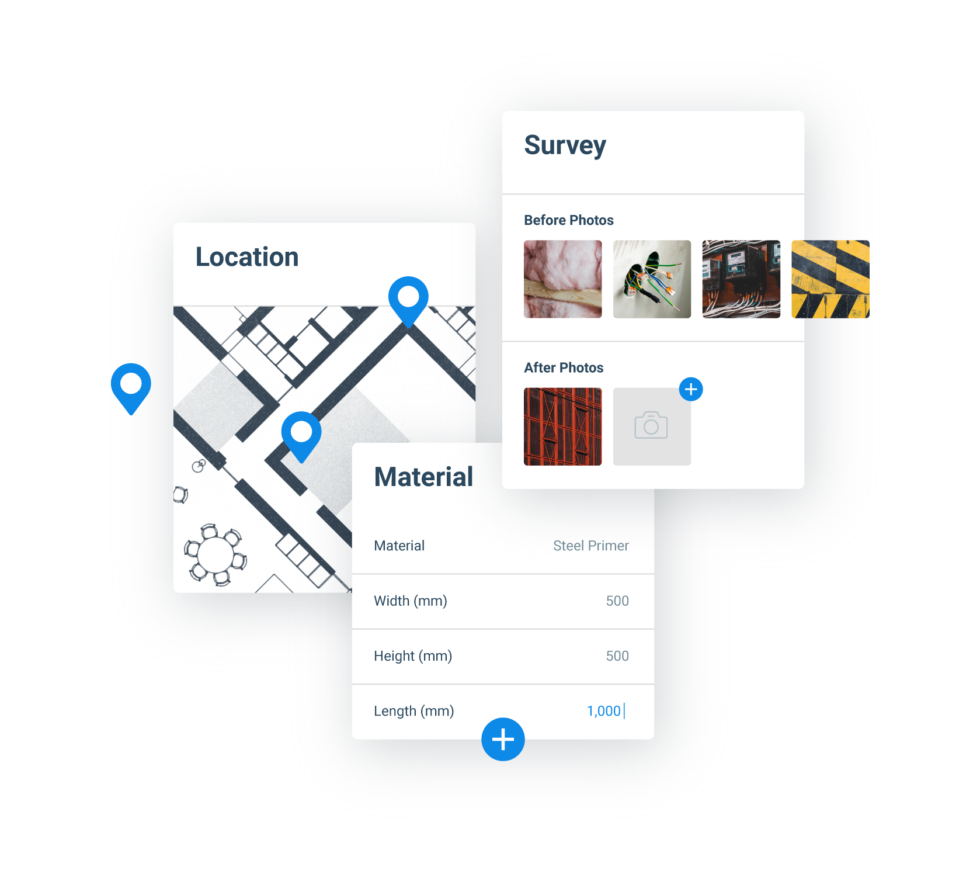 Keep
track

of projects
any time, any place.

Check up on the progress of projects without stepping foot on site. Onetrace automatically organises all incoming data in real time, ready for you to take a glance whenever.
Real Time Information
Whilst your operatives are capturing data, Onetrace is constantly sending the data to the cloud, giving you up-to-date information even before job sheets are finalised.
Number Crunching
Interested in the completion of a project? Or how much of a specific material has been installed? Onetrace can give you useful insights at a quick glance.
Intuitively Organised
Our user experience team have worked hard to bring the most important info into focus whilst keeping secondary info accessible.
Designed for everyone
Whether you're a company director, contracts manager, or quantity surveyor - Onetrace is here to make your job easier.
What people are saying
Onetrace has been used on our multi-million pound project. It has given us confidence and peace of mind that all fire stopping has been carried out and recorded correctly. Onetrace also enables us to pass all relevant information onto our client with ease. A great system.
Dean Matthews
Senior Project Manager
Over the years we have used various apps to capture our workmanship on site. Onetrace has been hands down the easiest app to use, especially for all our onsite teams. Very little time and training has been needed, which in our business is very beneficial. Exceptional product.
Paul Clark
Company Director
Onetrace is by far the best fire protection traceability system on the market. Simple and easy to navigate around. Being able to monitor the quality of on site installations from the office is incredible. I would recommend this to anyone in the fire protection industry.
Nick Beldom
Fire Stopping Contracts Manager